Smt. Parmeshwaridevi Durgadutt Tibrewala Lions Juhu College of Arts, Commerce & Science
---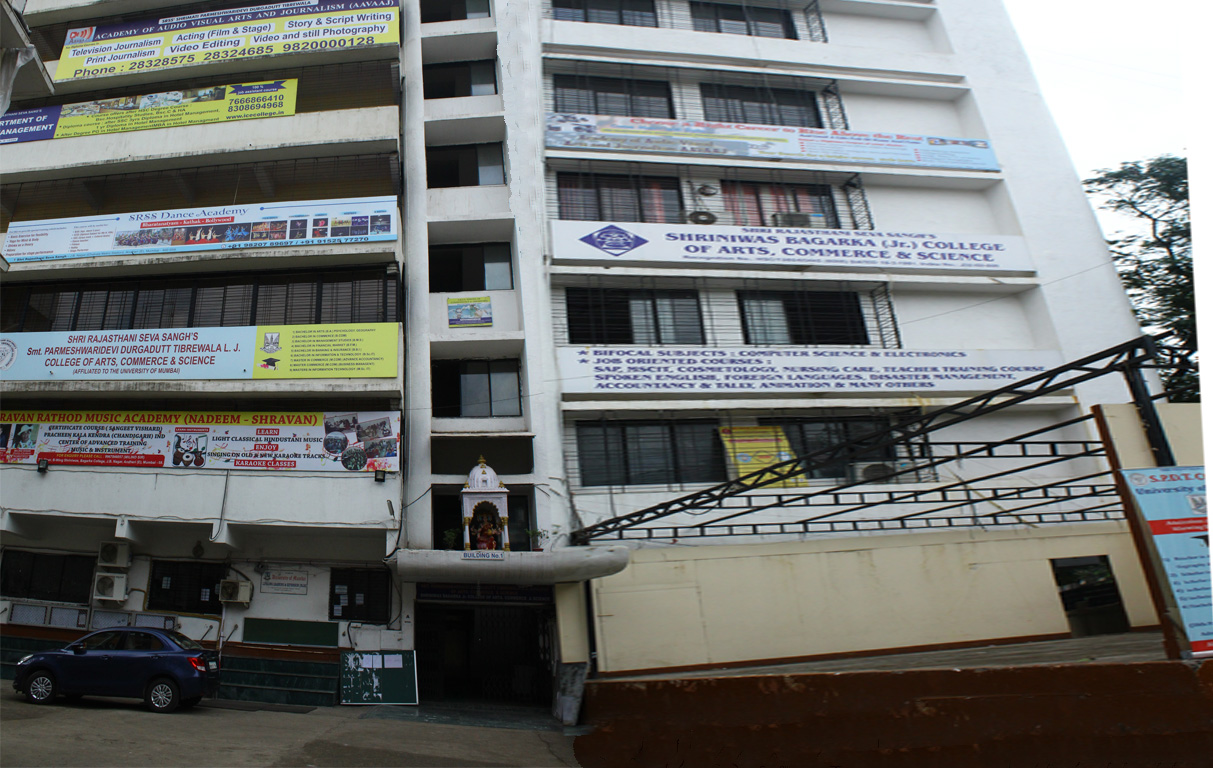 ---
---
SMT.Parmeshwaridevi Durgadutt Tibrewala Lions Juhu College
In the 21st Century, the education scenario is changing by leaps and bounds. Our SPDT formed that embraced the three main streams of education - commerce, Arts and Science. The College presently boasts of need based, career oriented, self- financing courses like BMS, B.B.I, B.F.M. B.M.S. and B.Sc. IT at the undergraduate level. It also offers post graduate courses of M.Com in Advanced Accountancy & Business Management and MSc. IT.
The college in equipped with the state of the art infrastructure which includes fully equipped laboratories, an excellent library and other amenities. The extra curricular activities are very well managed by the students under the able guidance of experienced faculty members.
The team SPDT wins numerous trophies at inter-collegiate as well as at the University Level.
About Our Trust
Our college is fortunate to have a dedicated parent body in Shri Rajasthani Seva Sangh which extends every kind of support at every stage keeping pace with the growth of the college, Our trust has generously invested in expanding the infrastructural facilities. The present managing Committee of the Trust led by the Trustee and President Dr. VINOD TIBREWALA aims at combining traditional knowledge, value systems and moral upbringing to create a better society. Our president is elected as senate member of University of Mumbai and also has been selected as life long Trustee of Shri Rajasthani Seva Sangh.
Mission
SPDT College inspires, prepares and empowers students to succeed in a changing world.
• We inspire student to learn and to develop as whole person: intellectually, physically and emotionally.
• We inspire student to continue learning throughout life.
• We prepare and empower student to be successful by helping them develop the knowledge, skills and abilities.
Vision
To be a national leader in transforming lives through an innovative, rigorous and compassionate approach to education.
• We continually strive to strengthen and empower the positive impact on our student and community we have been transforming them through our work.
• We will become known nationally as an institution that " makes a difference ".
• We continually strive to be innovative -finding new and more effective ways to educate and serve students.
• We approach our work with compassion - acknowledging the whole person, working with integrity and caring accepting people where they are and moving them forward without sacrificing or expectations: bringing joy, honesty, and understanding to our work.
Goals & Objectives
To promote Higher Education and professional achievement amongst every strata of the society particularly under privileged students.
To enable students to develop as a confident citizen through participating various extracurricular activities and personally development progress.
To promote good culture and value based thoughts in our students.
Courses
BACHELOR IN ARTS (B.A.) PSYCHOLOGY, GEOGRAPHY
BACHELOR IN COMMERCE (B.COM)
BACHELOR IN MANAGEMENT STUDIES (B.M.S.)
BACHELOR IN FINANCIAL MARKET (B.F.M.)
BACHELOR IN BANKING & INSURANCE (B.B.I.)
BACHELOR IN INFORMATION & TECHNOLOGY.(B.Sc.it)
MASTER IN COMMERCE (M.COM)(ADVANCE ACCOUNTANCY)
MASTER IN COMMERCE (M.COM)(BUSINESS MANAGEMENT)
MASTER IN INFORMATION TECHNOLOGY.(M.Sc.IT)
Smt Parmeshwaridevi Durgadatt Tibrewala L J College of Arts Commerce and Science,
Shriniwas Bagarka College,
J.B Nagar, Andheri (east).
Mumbai- 400059.
Contact :- 022 2835 3002
Email id
---